We Do Flat Roof Repair And Installation In Florence, SC.
For A Free Quote, Call Now
Our experts are certified to provide you with high-quality flat roofing services for your home or business.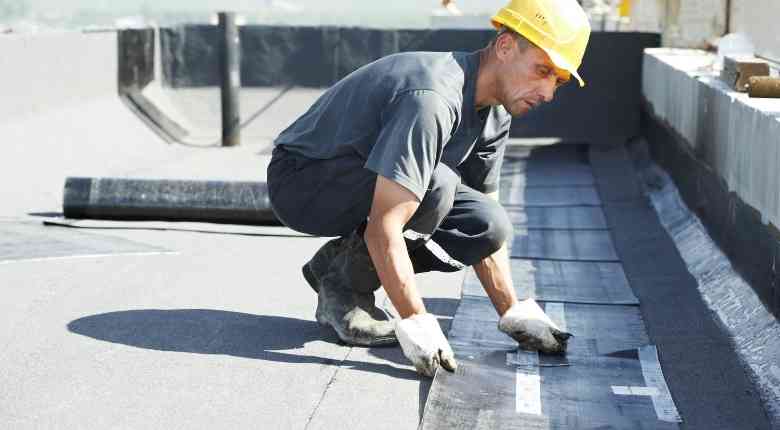 In Florence, South Carolina, we are the best at providing roofing service. You can count on our Flat roof service.
From its affordability to ease of installation, a flat roof is worth embracing. Its popularity is growing, and having the following insights will help.
Is Flat Roof Suitable for Commercial Roofs?
There is no denying that flat roofs can readily provide your commercial building with multiple benefits. Its installation assures you of not only value for money but also the following benefits.
• It provides you with more versatile use of the space
• Accessing it during maintenance and repairs is much easier
• It assures you of unrivaled energy efficiency
• Its wind-resistance level is incredible
• It is much easier to install
• This roof is relatively affordable and easy to maintain
What are the Materials Used to Make Commercial Roofs?
Understanding the right materials to use on your flat commercial roof is vital. Usually, you will choose from PVC, metal, TPO, and modified bitumen.
Modified bitumen is relatively affordable. Its base material is asphalt, which assures you of enhanced longevity. However, it might be susceptible to cracks.
TPO is an option that assures you of longevity and affordability. Its ease of maintenance will also strike you.
You could also consider PVC, which has proven to be one of the most popular choices. While it is a little more expensive, it comes with unmatched longevity.
The rubber membrane is yet another option you cannot overlook. It is lightweight but resistant to scuffing and tearing. This material can readily withstand extreme weather conditions.
How Often Should a Flat Roof Be Replaced?
Commercial roof restoration is the first solution people embrace. However, when things become worse, replacement becomes inevitable. But how often should it be?
There is barely a one-dimensional answer to this question. That is because replacement depends on the expectancy of your chosen material. However, on average, this replacement will happen after ten to 20 years.
For instance, PVC and TPO last for about 20 years. Replacing them after 10 to 20 years will assure you of their integrity. On the other hand, modified bitumen can last for almost ten years. That means you can replace it after 5 to 10 years.
The Importance of a Flat Roof Drainage System
Proper drainage should be a priority on flat roofs. Unless you have one, you could readily end up with various issues. Here are a few reasons why a reliable drainage system should suffice.
Flat roofs are susceptible to collecting stagnant water. Remember, they do not have a slope that allows for water to drain. Having a credible drainage system ensures that you clear out clogs and debris accumulated on these roofs. If the system can consistently work, you will be sure no residue or debris will remain on the surface.
Roof Coating for Flat Roof
Roof coating for your flat roof is a wise move. Its role in improving the longevity of your roof remains unrivaled. Usually, it would be right to aim at using advanced materials, including silicone. Undoubtedly, silicone is the most popular option, thanks to how sustainable it is.
Roof coating ensures that your surface is waterproof. Its protection against different elements will also improve. Whether you want protection against extreme weather, ponding water, or leaks, you will be sure of enhanced efficiency.
If you need any kind of roofing service, residential or commercial, call us. Here is a list of our specialty:
Roof repair
Roof replacement
Roofing shingles and so on.
Last but not least, it is your support that keeps us motivated. If you want to get the best flat roofing service here in Florence, call us without any hesitation. We would be pleased to serve you.
 If you are interested to know more about roofing, go to our blog section and read the articles. It may help you.