Need Work Done On Your Gutter Repair And Installation In Florence SC?
For A Free Quote, Call Now
Roofers in Florence, SC are capable of solving all sorts of the problem of your gutter. You can call us for gutter repair, installation or seamless gutter installation. We also provide gutter cleaning service.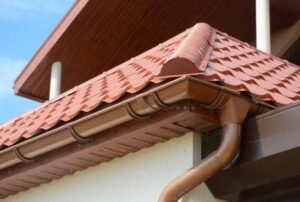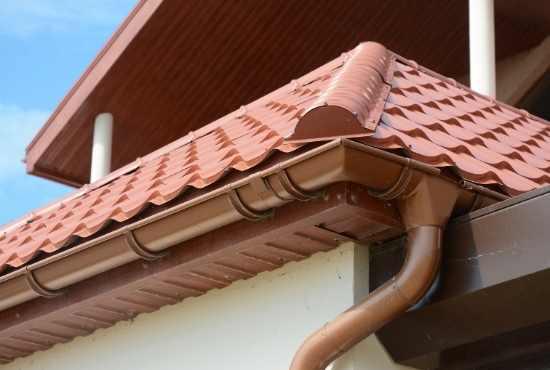 Gutters are often a very controversial subject around the house. Some say they don't need them while some say they do need them. 
One thing you have to keep in mind about gutter is that gutters are really not a function of roofs. Gutters are all about the foundation and controlling the water flow and getting the water away from the house. 
You can ask, then why we are talking about gutters? All the water running off the roof and falling onto the ground, washes out the soil, and it loses its ability to support the building very well. And it lets you start to end up with cracks. 
People often ask, what can they do about the cracks in the house? Well, the first thing you need to do is add gutters and control water flow around the house.
Gutters help us in several different ways. It's not just something to hang up and pretend and keep water from falling on your head. It's really about protecting the investment in your house. 
What is a seamless gutter? 
 It is almost impossible to overstate the popularity of seamless gutters. Typically, they are continuous gutters made from aluminum, zinc, painted steel, or copper. They come with joints at their corners, allowing them to wrap around the roof without too much hassle. 
 These seamless gutters will barely expose you to leakage. Their unique design means they need professional installation. Their durability and ease of maintenance remain astounding, assuring you of value for money. You will readily fall in love with their ability to boost the strength and the integrity of the gutter system.
 What is the process of gutter installation?
 Gutter installation is a significant element of roof renovation. This process involves four critical steps. 
 You will often start by cutting and rejoining the gutter. Ensure that you use reliable waterproof sealants, and an excellent rivet gun comes in handy. 
 You will then mark all the necessary points on the gutter, including high and low ones. The marks are often 1.25 inches below the drip-edge. This will help catch flowing water. 
 Take the time to attach the fascia brackets next. You will also have to fix hanging straps during this time. 
 Lastly, you install the elbow and fix end caps. Ensure that everything is adequately fastened, assuring you of the peace of mind you need. 
 How does gutter repair work? 
 Fixing the gutter system is relatively straightforward. The most common repairs are sagging gutters, loose downspouts, and leaking gutters. For instance, if you have sagging gutters, it would be best to install gutter hangers. These hangers need to be in a relatively stable spot. 
 Ensure that you install working end caps if your gutter is leaking. 
 Loose downspouts could readily compromise your peace of mind. In this case, all you will need are a few downspout straps. Make sure that they are firm and secure.
Is gutter installation difficult? 
The process of gutter installation is complicated. It needs skill and experience to size a gutter properly. If you have an intricate roofing style and no knowledge of structure, then it becomes more difficult. 
In reality, this gutter repair or installation is done by professionals. When do gutter jobs, the following matters should be cared for.
It is crucial to determine the right size of gutter for a particular section of the roof.
How many downspouts are needed?
Where downspouts should be placed in order to divert this water away from different sections.
Making sure extra screws and rivets are placed in any needed areas.
So, if you want to avoid the risk, roofers in Florence are always ready to help you with gutter repair and installation in Florence SC.
How much does gutter repair or installation cost?
Actually, the cost of repair depends on the circumstances. Gutter replacements are generally affordable. For instance, costs for gutters, such as 10 feet of standard gutters usually start around $15, before labor.
 How often do you need to clean your gutters? 
 Cleaning your gutters helps improve their efficiency. The cleaning frequency will depend on various issues, including your environment. However, taking the time to clean these gutters at least once every three months will be helpful. 
 Ensure that you understand how to clean your gutters properly. Usually, you will remove the gutter covers and remove debris using a towel. Rinse the drain and ensure that the downspouts are clear. 
 Safety is a priority when cleaning gutters. That means you need to put on the right gear and use appropriate ladders during this procedure. 
If you need our other services like roof repair, roof replacement or any residential roofing and commercial roofing service, please don't be late to call us.