We Work With Roofing Shingles In Florence, SC
No matter if you have asphalt shingles, cedar shakes or something else. There's a good chance we're working on them!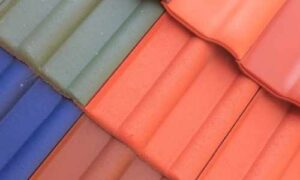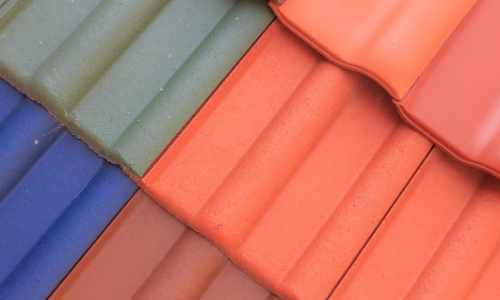 Before we dive into the very basic things, you need to know about roofing shingles we want to tell you something about the roofing service we provide here in Florence, South Carolina. We provide roofing both for your resident and for your commercial place.
We are best at what we do. So you can count on us.
From fire resistance and solar reflection to enhanced durability, you cannot overlook the significance of shingles for your roof. Thanks to this, people in Florence, SC, are going for this jewel. Here are a few things to know about these shingles.
The Best Type of Roofing Shingles
Various options are at your disposal when choosing shingles for your roof, including tile, slate, metal, and asphalt. While they are all excellent choices, asphalt seems to come out stronger and more robust.
It is almost impossible to overstate how popular these asphalt roofing shingles have become. Thanks to their affordability, ease of installation, and multiple colors, you cannot go wrong with this choice.
Asphalt roofing shingles provide you with unrivaled versatility, allowing you to use them in different forms, angles, and forms. Their ability to withstand high winds and fire is also astounding. Above all, these shingles have a high energy-efficiency rating.
Colors of Roofing Shingles
Undoubtedly, people have different color preferences whenever they buy anything. It is no different when selecting your roofing shingles. Usually, you will choose from red, brown, gray, and black options. You could also consider green or white shingles for roofing.
Choosing roofing shingle colors is a relatively daunting task. It is a process that requires keenness, as it determines how beautiful your home will be. Take the time to pick a color that comfortably matches your house color.
For instance, if your house is beige or cream, the best shingle color would be brown, black, or grey. You could also consider blue. On the other hand, weathered wood houses will require grey, black, green, or brown shingles. Fortunately, a white house matches with almost any shingle color.
Cost of Roofing Shingles
The cost of roofing shingles often differs with the chosen type, house slope, and roof size. However, on average, you will spend between $150 and $550 per square installed. That means an 1800 square foot home will cost you between $4250 and $6500 to install these shingles.
In most cases, you buy shingles by the square or as a bundle. A square equals 100 square feet, and it will cost you between $100 and $1800. On the other hand, a bundle is about one-third of a square. That means you will spend between $30 and $600 per bundle of shingles.
What are the Benefits of Installing Asphalt Shingles?
Undoubtedly, asphalt shingles are not only popular and accessible in Florence, South Carolina, but also able to provide value for money. Here are the top reasons to use these shingles.
1. Versatility
These shingles can cover any angle or shape, making them ideal for any roof. Besides, you can rely on them for any slope requirements. What is more, they come in a variety of designs.
2. Multiple Color Options
You will have a wide variety of colors from which to choose. This wide range of colors allows you to get an option that comfortably suits your exterior décor. Its role in improving the curb appeal is also astounding.
3. Energy Efficiency
Installing asphalt shingles requires the installation of an underlayment too. This approach enhances insulation and energy efficiency in the long run.
4. Reliability
Whether there are high winds or a consuming fire, you will have no reason to worry. These shingles boast of incredible quality that can comfortably withstand these elements. Did you know that asphalt shingles have a class A fire rating?
5. Affordability
You cannot overlook how less costly asphalt roofing shingles are, despite the quality of service they provide. They usually cost between 20 and 30% less than other options.
The lifespan of Asphalt Roofing Shingles
Asphalt roofing shingles often last between 20 and 22 years. As long as you install and vent them correctly, you will be confident of unrivaled longevity. If you considered the 3-tab shingle roofs, expect that they last between 25 and 28 years.
You can also check out our other roof repair services in Florence such as
Roof replacement
Gutters
Roof inspection
Rubber roof and so on.